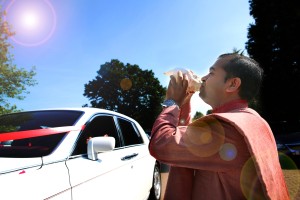 My Name is Pandit Ram Pandey. Being born in the foothills of the Himalayan Kingdonm Nepal. In a simple Brahmin family and from a very young age being educated at the Bhaktivedanta Swami Gurukula, in Vrindan,the home of Lord Sri Krishna. Gave me a strong spiritual foundation and in-depth knowledge of our Vedas and Scriptures.
Serving as a priest within the International Society for Krishna Consciousness (Hare Krishna Temple) nearly for 14 years has given me in-depth understanding the needs that young generation within our Hindu society requires. Having done weddings over 10 years in the United Kingdom and abroad has enhanced my experience and knowledge of east, west and its needs within our society.
Therefore I am able to demystify the meaning of the Sanskrit mantras in English so the couple and all the guests present will find informative, able to understand the significance of that auspicious ceremony. The aim is to give a clear understanding of the rituals being performed in the Mandap.
The Hindu ceremony unites two individual souls spiritually, mentally and physically. The bond of matrimony is scared and the ceremony of marriage is conducted according to Vedic traditions that date back some three thousand years BC. The different ceremonies performed originate from the Vedas, which are the most sacred scriptures of Hinduism.
Although the ceremonies have been simplified in the Morden times, Hindu culture attaches a deep significance to them. Each step of the ceremony has a profound spiritual meaning with a life affirming purpose. The ceremony is conducted in original Sanskrit language the most ancient language in the world, while being translated in English, Hindi and Gujarati as per the request of the Bride and Groom and family. Most of the hymns and mantras are taken from the Vedas the most ancient scriptures in Hinduism.
I can also be contacted for Satyanarayan Puja, Nava Graha shanti puja/homa, Griha Pravesh, Griha Shanti and many other kinds of Homas, Pujas and Samkaras according to Hindu Sanatan Dharma.